To stimulate engagement of our coaches, create more interaction on new ideas, products, campaigns and specific collaborations, and to provide cross-selling possibilities:
An open idea platform
An invitation-only dropbox or other file sharing system for key CC documents, presentations, sales material, academic papers, ...
A communication platform (Slack?), preferably integrated with our Certified coaches Linkedin group

This needs to overcome the notification problem of the Linkedin group and should allow different threads

A calendar of relevant events for coaches, where they can also make suggestions
??... Any other modules that provide relevant content or create engagement / dialogue with our coaches....??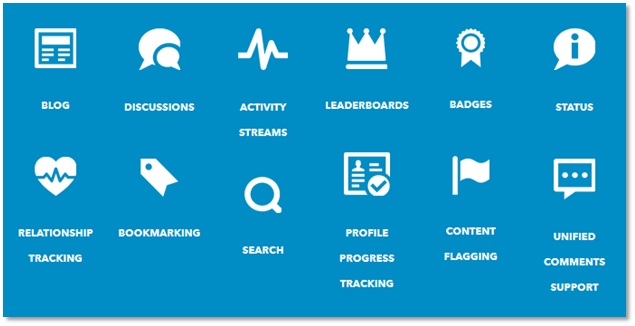 http://www.dnnsoftware.com/blog/the-key-components-to-a-successful-online-community